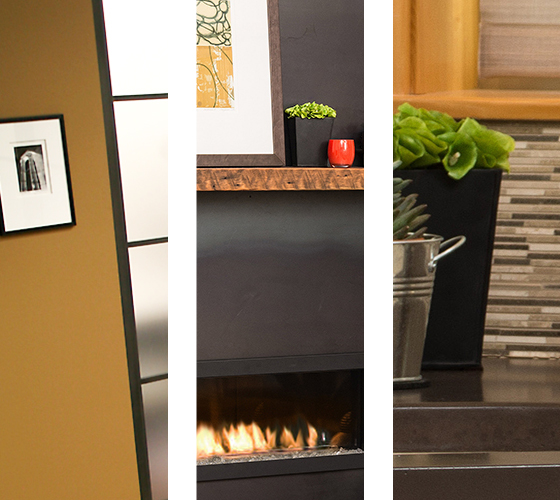 design shapes the way we live.
Martha did a fabulous job on my kitchen remodel! She took a dark awkward space and turned it into a bright, functional working space with plenty of counter space and storage. There is not a single thing I would change! It makes me smile every time I walk into it!
— Kathryn M.
 
Martha has great vision and did a fantastic job at bringing style and harmony to our project. She was great at nudging us out of our comfort zone, yet staying true to our overall goals and tastes. We also very much appreciated Martha's attention to detail and advocacy on our behalf, ensuring we received the highest quality work and finishes. Martha was a rock for us in the very tumultuous remodel time.
— Lori E.
 
Martha Murray Design was the best investment I made in my new house! She quickly understood what I wanted and dug in to make it happen. She has a great sense of style and color, and her knowledge and relationships with local businesses was invaluable. Through the whole process Martha stayed on task, worked well with my contractor, and pushed the subcontractors to perform quality work. I whole heartily recommend Martha Murray Design.
— Patrick H.
 
Martha Murray is a true professional whose creativity, attention to detail, and sense of color helped make our interior remodel a stunning success. She is well connected and respected in the Bend community and provided excellent contacts for contractors, painters, carpets and rugs, cabinets, lighting, furniture, finishings and more. Hire Her!
— Shannan V.
 
Martha Murray is a very well respected and much sought out designer in Bend. Creative, efficient, able to meet deadlines, with a keen eye for details and an uncanny ability to "cut to the chase" to keep the project moving forward. She is able to recommend the best of the crews ( i.e. contractors) who bend over backwards to work with Martha and her clients. Selection of colors, styles, furniture, art etc are arranged to suit her clients tastes however in a discreet way she will guide you away from major mistakes and blunders.
— Elina H.

We hired Martha Murray as designer for our new home. It was the BEST decision we made in the project. The many decisions you have to make throughout building a home can be overwhelming. Martha was organized, efficient, and detailed — everything you want/need in a designer. She made the process very easy, and actually quite fun! Martha knew the style we wanted in the finished house and kept us on track every step of the way. We love how our house turned out and know we could not have done it without Martha's help.
— Aimee & Glenn W.